We helped the initiative "Vergissmeinnicht" bring awareness to the possibility to bequeath your will for a good cause by showing happy people who already did it. We also show why they did it to engage the viewer to think about doing the same.
Client: Fundraising Verband Austria
Story, Design & Animation: Polarfux
Text: Julia Wöhrer
Voice Over: Christine Lohner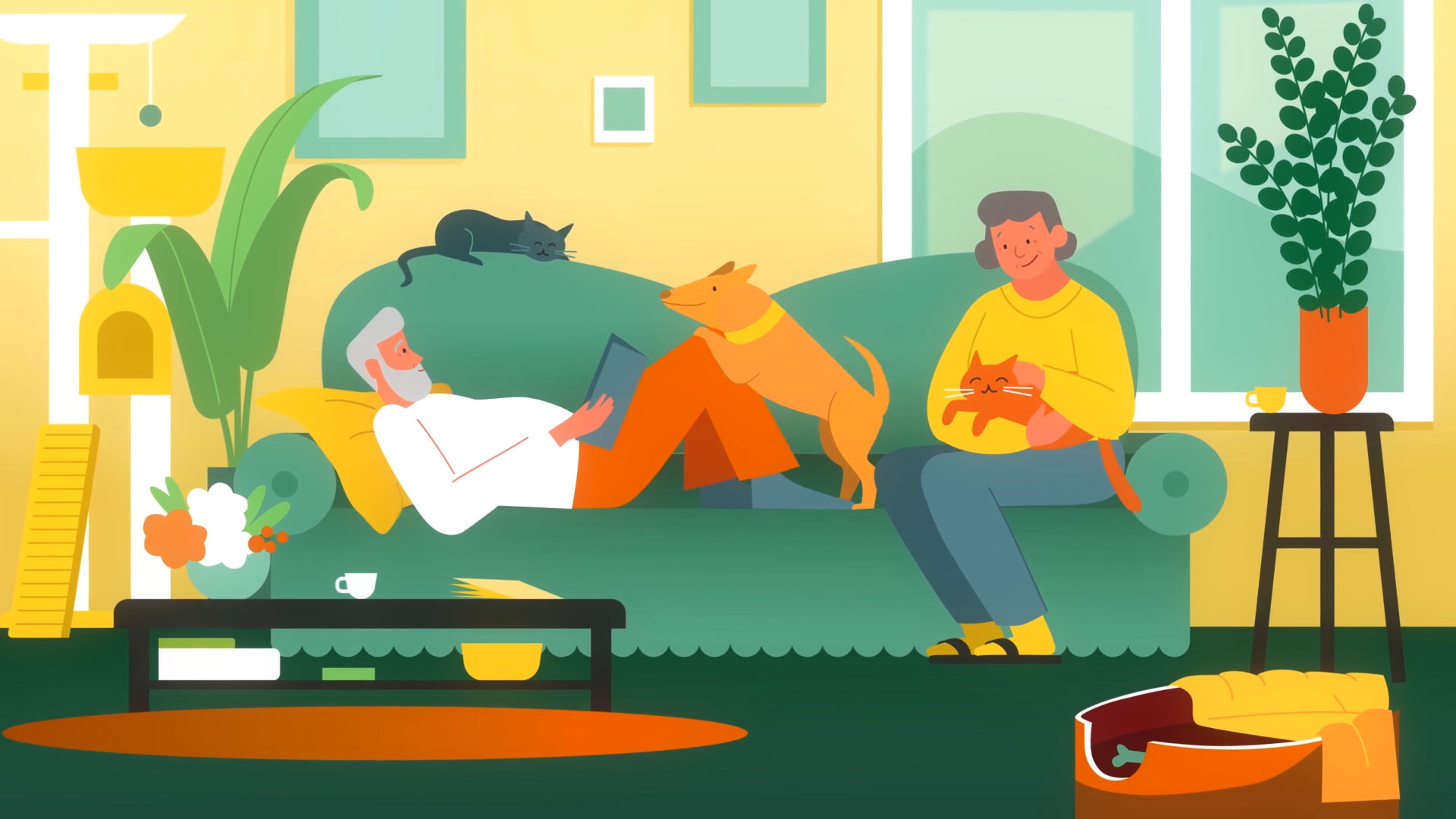 What was the goal?
The goal was to raise awareness for bequeathing to a good cause and communicate the contact for more information. The Targetgroup were elderly people in different life situations.

The film is shown on the homepage of the Vergissmeinnicht website and a short, format-adapted version was used for facebook-advertising.
The Story
In order to reach the target group, we tell two stories from two different life situations and perspectives. Since death is also linked to inheritance, we kept the entire film very positive and hopeful. Although advantages and processes should be explained, we managed to integrate this information into an emotional narrative.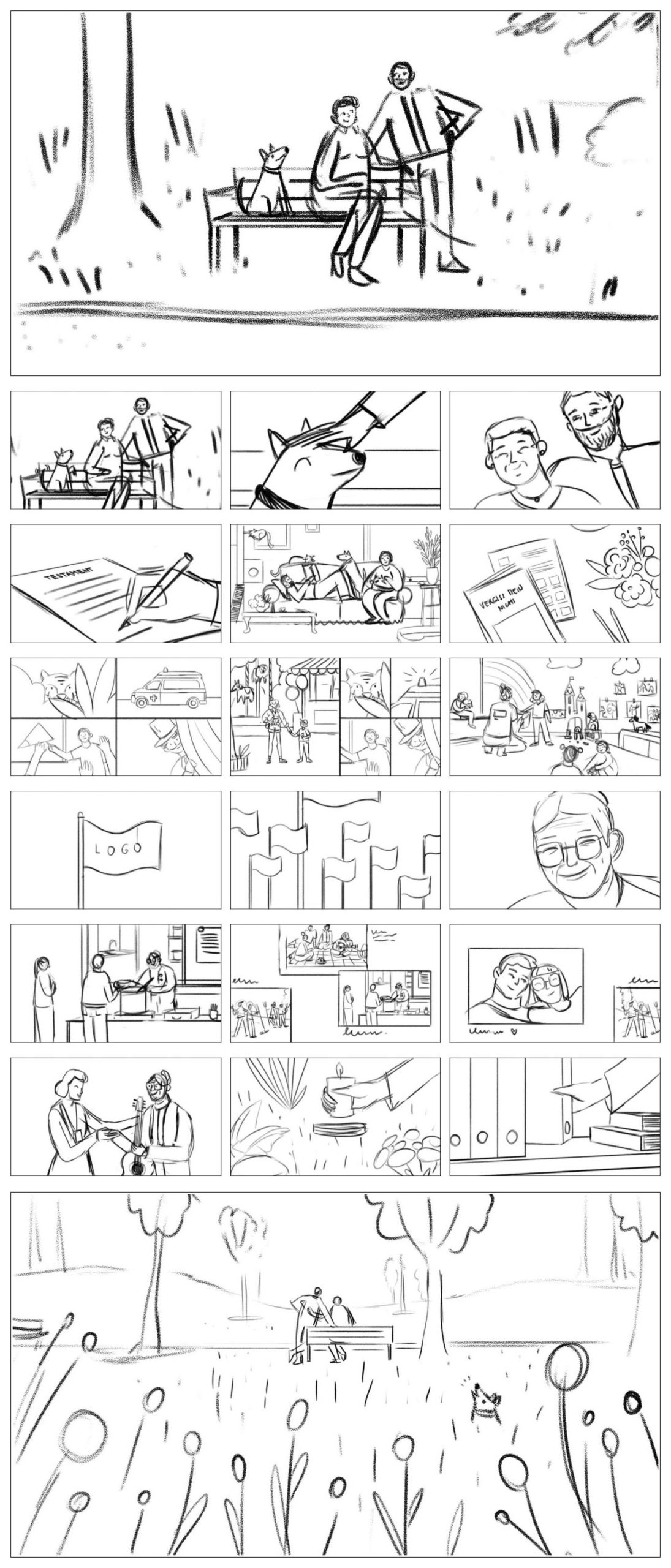 The Design
Joyful bright colors underline the positive feeling that is to be conveyed. The character design needs enough details for facial expressions and gestures to be able to represent satisfaction and happiness.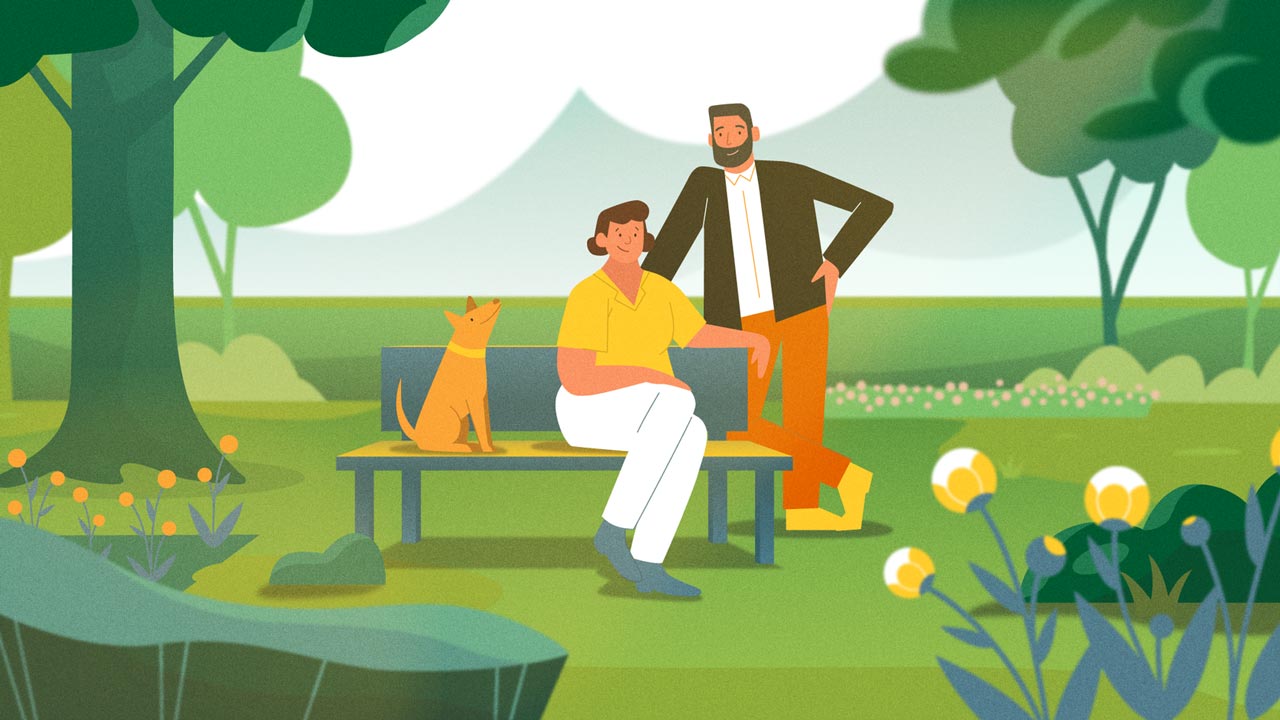 Initial Styleframe with younger characters
The Animation
To keep the overall calm feeling of the film, the animation is also very gentle and reserved. Light camera movement give it a cinematic character.
Adaptation for Facebook advertising
It was planned from the beginning to turn the long film into a working short version as a Facebook video-advertisement. That's why we always took into account how the corresponding 20-second version should look while developing the story.
It was also important to adjust the film to a 4:5 format and to include subtitles so that the advertising works perfectly on all end devices.